This is a pre-order item and takes about 1 week to ship.
For details of pre-order, visit our Pre-order FAQ page.
*******
Platinum fountain pen is renowned of the great smoothness of its nib and weightless feel of fine writing pen. Platinum #3776 Century Celluloid series represents Platinum company's flagship model.

Celluloid is a traditional material for pen making, as it has beautiful density, shine and able to produce in a variety of colours and feels, most pen barrels were made of this material in the many years ago. However, as it must be dried for more than 6 months to ensure a perfect material for pens, it has been recognized as a difficult material. Recently, it has become popular again with those who pursue unusual antique designs.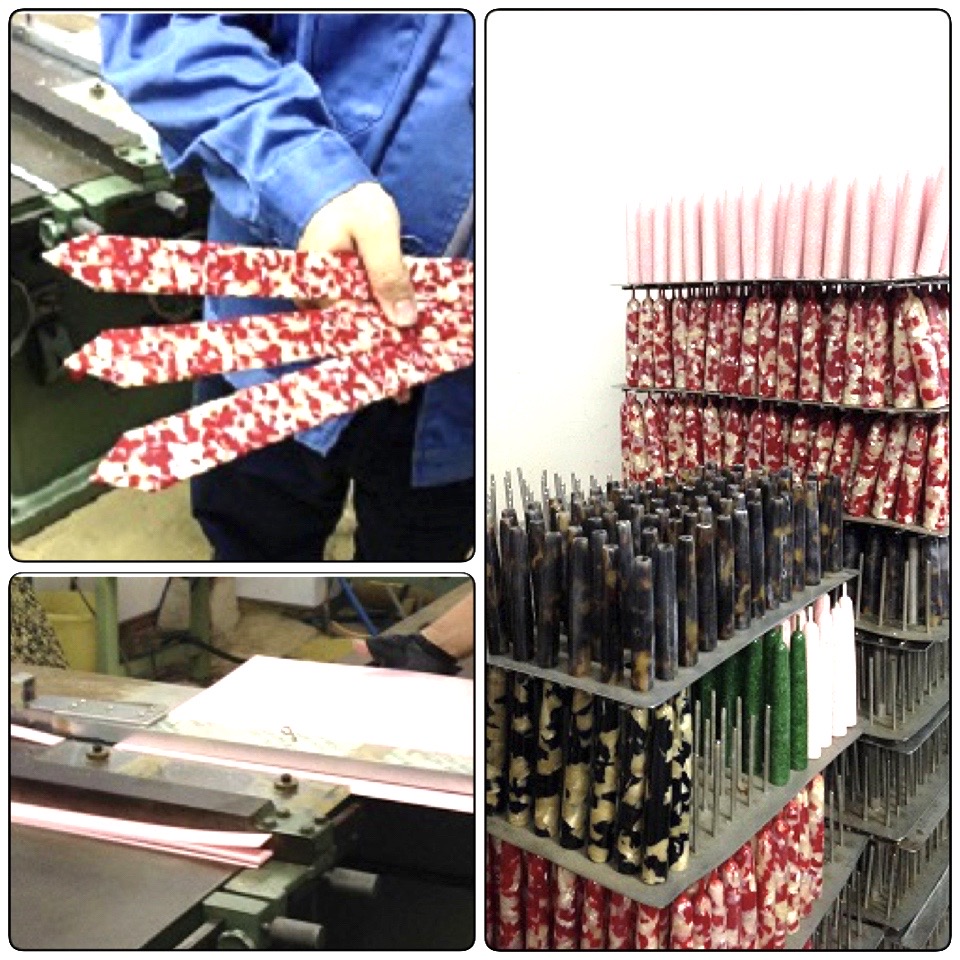 The original #3776 series was designed by the late writing expert Haruo Umeda, known as "Mr. Fountain Pen," along with the design team at Platinum Pen Company. The #3776 was made available to the public in 1978. The pen has been refined and upgraded to offer the highest quality. #3776 is named after the height of Mt. Fuji in meters, the highest and most beautiful peak in Japan, meaning that Platinum is trying to make Century 3776 the highest point of innovation in their fountain pens.
The Platinum 3776 Celluloid Sakura in gold trim is set apart from other writing instruments by the unique soft pink design in homage to Japan's famous cherry blossoms.
- Packed in standard gift box
- Comes with a Platinum converter and a starter ink cartridge.
- Size: (Length) 147mm, (Diameter)  14.9mm max
- Weight: 20.6g
Note: Matching ballpoint pen is available.